Hunger Strike Against
the UnAmerican Spoils System
Epilogue
Surely there are just as many miserable people at the top of a society's social ladder as there are at the bottom, and surely you can find happy people in all walks of human life. For, the well-being of the individual depends on much more than his material possessions. In the end, each of us occupies a unique social perspective that no one else shares, and it is up to each of us to make the most of his own perspective.
executive summary
Click to continue ...
Epilogue
Surely there are just as many miserable people at the top of a society's social ladder as there are at the bottom, and surely you can find happy people in all walks of human life. For, the well-being of the individual depends on much more than his material possessions. In the end, each of us occupies a unique social perspective that no one else shares, and it is up to each of us to make the most of his own perspective.
executive summary
I left my apartment on Sunday, September 11, in commemoration of America's persistent failure to discover and prosecute those who perpetrated the destruction of the World Trade Center — including the controlled demolition of Buildings No. 1, 2, and 7. Within three days I found new lodging at the Bread of Life Mission where I have not missed a night's worth of residence since my arrival. What prevented me from going to Tiger Mountain and exercising my freedom of last resort was the refusal of my friends to recognize my defeat, financial support from the Christian church and my former Saudi students, a reluctantly accepted cut of modern liberal graft, and the fortuitous discovery of a reasonable, but awkward strategy for recovery. My failure to raise true charity among the American public and the remaining members of my own family was painful salt on a very sore and open wound.
On December 13, my 67th birthday, I celebrated my third full month of residence at the Bread of Life Mission, paid for another six days of rent, and took my letter (see side-bar) composed on December 11 to the Solanus Casey Center on First Hill for eventual delivery to the Mission's director on 1st Avenue and Main Street. The letter was written in my shared office space at Hing Hay Coworks in Seattle's International District where I continue the work that was so brutally interrupted by American age discrimination, a bloated credentials industry, government financial regulation, unscrupulous, private-sector, online developers, and last, but not least, the King County Superior Court of the State of Washington.
Well yeah, I am just as good at blaming others for my own shortcomings as are America's war mongers. Then too, there is nothing wrong with pointing the finger of blame when those accused are clearly in the wrong and well deserving of it. Still, I must confess that I have yet to determine whether Judge Judson was constrained by the law in his determination or simply acting out of convenience. In any case, it is far worse to blame others for one's own failure to act or act correctly.
As the Coworks are a subsidized municipal organization funded by the City of Seattle, the USD 350 that I receive each month from the State of Washington in the form of an SSI entitlement, and that I pay into Hing Hay for my full-in membership at the CoWorks, represent little more than a private transfer from one public account to another. My reward for facilitating this transfer is "free office space" at the CoWorks. Although, the general public is made no richer or poorer, I have likely made many a State tax payer unhappy, for there are not a few King County property owners who would like to see the City of Seattle slide into the sea.
Unfortunately, by the end of the second week of every month, after I have paid down my overdrawn credit card account with Bank of America, the remaining balance on my Capital One credit card, the monthly fees on my two storage lockers, my smart phone user's fee with AT&T, and my discounted (I am both a senior citizen and an officially documented homeless person) monthly, gym fee at the YMCA, there is not enough left of my meagre USD 409 social security income to pay for my last week's worth of rent at the Mission.
The USD 103 that I receive in the form of food stamps on my EBT card pays for about two weeks worth of "free lunches" including four pieces of salmon sushi, a small dish of kimchi, and a small bowl of organic, white corn, tortila chips. The powdered Itoen green tea that follows is complementary with my membership at the CoWorks. The wasabi, soy sauce, and ginger come with the four pieces of sushi purchased earlier in the day. By letting the sushi warm to room temperature it is far more tasteful. It is my most important daily source of protein. Alas, I have become the state-sponsored petty thief that my unAmerican "compatriots" so dearly wanted me to become when they ignored my appeal for true charity.
The real winners in my fall from grace are, of course, the Seattle Christian community, for without them I would not have a bed to sleep in, a roof over my head, and two meals in my stomach every day. Even the two showers that I receive every afternoon (voluntary at the gym) and evening (coerced at the Mission) are subsidized by local Christian contributions.
Still, I remain steadfast in my belief that God is a human creation and not vice versa, and exercise sometimes excruciating religious tolerance in my silence during the lengthy sermons before many an evening meal. Even in the dorm room after dinner I do not discuss my metaphysical beliefs with my dorm mates as there are several who would surely take offense out of fear that the devil is in their midst. In any case, at the Mission the charity that we receive is voluntarily given and thus, all things considered, heartily received. Still, it is hardly enough, as building a company takes time and money, and I am simply not yet there.
Alas, the American establishment -- including those whom I supported in their call for assistance, but who failed to respond in kind when it was I who was in need -- has failed to defeat me. I remain steadfast in my political and metaphysical foundation. Indeed, whereas my political protest was largely ignored during my strike, it is now audibly heard among those in the Mission who have themselves -- either directly or indirectly -- felt the heavy hand of our nation's bloated spoils and corrupt monetary and financial system.
Hopefully a much more detailed version of my current situation and those with whom I share it will still be possible in my annual report at www.hashimori.com by the year's end. As I am very concerned about my ability to complete the report and still make ends meet, I encourage you to read the two poems (right panel) that I wrote shortly after my departure from Paul Revere Apartments on Seattle's First Hill on September 11th.
Simply copy, paste, and share this link (epilogue) far and wide. It is your second chance to help repair the damage that you did nothing to prevent and to help a true patriot help you to "Make America Great Again".
Peace,
Prosperity,
Liberty,
and the Courage to Act,
Roddy A. Stegemann
, A.B., M.A., M.A.
Bread of Life Mission
at 1st Avenue and Main Street
in Pioneer Square
Seattle, Washington 98104
Grammar Captive
C/O Hing Hay Coworks
409B Maynard Avenue
International District
Seattle, Washington 98104
Along the Path to Empire
A Poem of Closure
My knowledge rejected
Their ignorance grows stronger
My courage rebuked.
Though not for much longer.
For I dare not remain
Amongst those who pretend
That a Robin called Hood
Are governments that mend.
In the year seven-four
I fled when was told
My homeland to leave
Or, with love I should mold.
For poorly knew I
To love bombs with hellfire
Exploded on people
For the sake of desire.
In the year nine an' one
I left still again.
Perhaps we'd erred once
But again and again?
I knew it was wrong,
But, elusive a cure.
I watched and I waited
From lands just as pure.
In two thousand one
Vengeance begotten
The answer remained
Both elusive and rotten.
In two null and one,
Then two null and three
War upon war
No sense could there be.
So distant two lands
No threat to foresee
To our land of the "brave"
Our home of the "free".
In two null and eight
Then, in two null and ten
The cure and the answer
Were not yet in pen.
Just a little more time
And no idle effort,
I would return still again
But, this time in comfort.
For now in my grasp
Were both cause and solution
Of my homeland's malaise
And source of confusion.
For the enemy without
But a rueful deception
Was an ill-gotten target
Of malevolent conception
At home was the fiend
I had several times fled
An insidious growth
A leach yet unbled.
The epithet now clear
Is currency corruption
The inexorable core
Of a system of spoliation.
Surely beguiled, but
Not without guilt
Our guard we'd let down
Much blood would be spilt.
Abandoned had we
Our fathers so wise
Their spirit of freedom
A once glorious prize.
Government no longer
A good born of evil
But one born of good
Yet a mask to unveil.
Then, many a boom
With a bust after each
A temptation for war
A new lesson to teach.
Lessons of glory
In books so well read
The stories of heroes
And so many now dead.
And so had it been
That our empire grew
Long gone was our freedom
The sovereignty we knew.
The mask still in place
Our heads in the sand
We follow along blindly
With money in hand.
Aware, but unwary
Alert, but asleep
We cuddle our fancy
A false shepherd of sheep.
Fools of Consent
That My Friends Had Only Understood
Counseled by friends
With some understanding
To stay in the fight
With no real standing,
I languish adrift.
My bed filled with bugs,
They bite without name
No clothing to cover
My body in flame
I lie listless.
A loosely knit mask
Of a long-distance flight
Shields my eyes from
The glare of nude light
I listen.
The voice I once knew
So clear and so clean
Now awash in a gutter
Of vulgarity n' spleen,
My heart beats.
The odors, the food,
My health now imperiled.
The sounds, and the language
Cacoph'ny derailed.
I disparage.
Good will, bad will
So inexorably twined
It matters so little
Do I dare speak my mind?
I await.
Meaningless challenge
Of now wasted worth
New levels of same,
More vulgar, more dearth
My talent squandered
And so, time I bide
My rage I deliver
A message of wrath
In an arrow-filled quiver
To what end must I ask
No stature I blather
Just a ram in the herd
Of sheep poorly led --
Spoken word upon word.
I feel.
Action required
So long badly needed
An assembly so careless
Of its past so unheeded.
I ponder.
What action to take
The answers I gather
As the hours transgress
Little minds do not matter
I resist.
My own folly perhaps,
Care I? I do not,
What they say, the lost herd
As they graze oft' for nought
I am leached.
Bitterness felt
My anger grows deep
Myself dare I pity
In society asleep
My poison's a cure.
Not for me who alert
Makes rhyme of hell's matter
The crimes of a nation
A system to shatter
Hypocrisy reigns.
Look not for love
In these words oh so pithy
For shame one cannot
An ethos so empty
America reigns.
Exceptional greed
Exceptional dearth
Deceit, how it rules
In a land filled with mirth
I cringe.
The power of words
An expression of self
In a world of might
Where right has no wealth
We must rise.
Wealth not the crime
A game, but well played
That benefits all
If voluntarily made
We create.
The source of corruption
Is force poorly founded.
In a criminal system
Of government unbounded
We endure.
Gone is the honor
And service applauded
Of government controlled
By a people well lauded
I despair.
Roddy A. Stegemann
Sunday, Sep. 4, 2016
This video has yet to be made. Perhaps on Christmas. Perhaps after I have finished my annual report to which the executive summary offered on this page is a synopsis.
In the meantime, I wish you a very Merry Christmas and a prosperous New Year.
And please, provide now the true charity that was once sought, but failed to materialize, as I heartily strove to prevent the damage that I so dearly feared. For your money will not be squandered -- neither by me, nor the many people who will someday benefit from my further presence.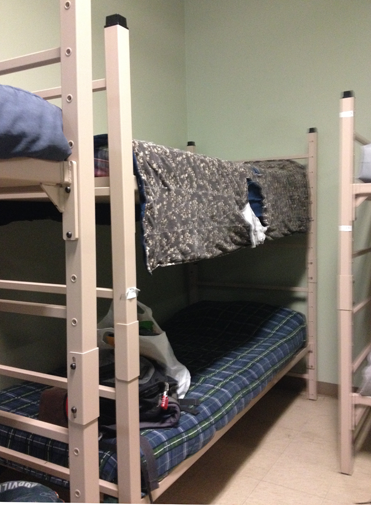 Roddy A. Stegemann
1949-Present
On August 30, 2016 the Honorable Judge Henry J. Judson of the King County Superior Court brought an end to my hunger strike.
According to the judge reasonable allowance cannot be granted on humanitarian grounds. Epic Reality wanted only that I be evicted and was not interested in entertaining the only means that I had left to make good on two months of unpaid rent.
My hunger strike, already in its 21st day, came to an abrupt end, and I left my apartment on September 11th.
Mine is the top bunk. I have since received new covers.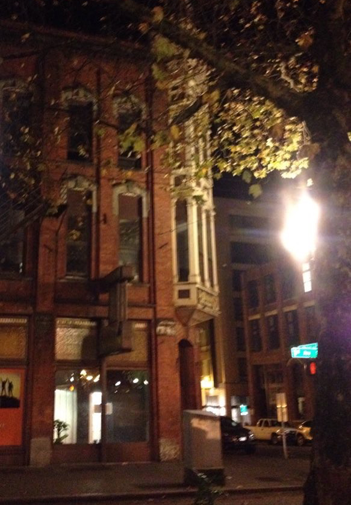 The Bread of Life Mission
1939-Present
After two nights without a home (one restful night spent at the Panama Hotel and the other half-awake at the iHOP across the street from Seattle University) I found shelter at the Bread of Life Mission on 1st Avenue and Main Street in Pioneer Square.
It was on my way to Tiger Mountain that I passed the St. James Cathedral and thought of my good friend Professor Doktor Peter P. Baron in Tōkyō.
A Vietnamese nun directed me to the central office of the Archdiocese of Seattle, and from there I discovered the Solanus Casey Center, Jon Prosiv, and the Mission.